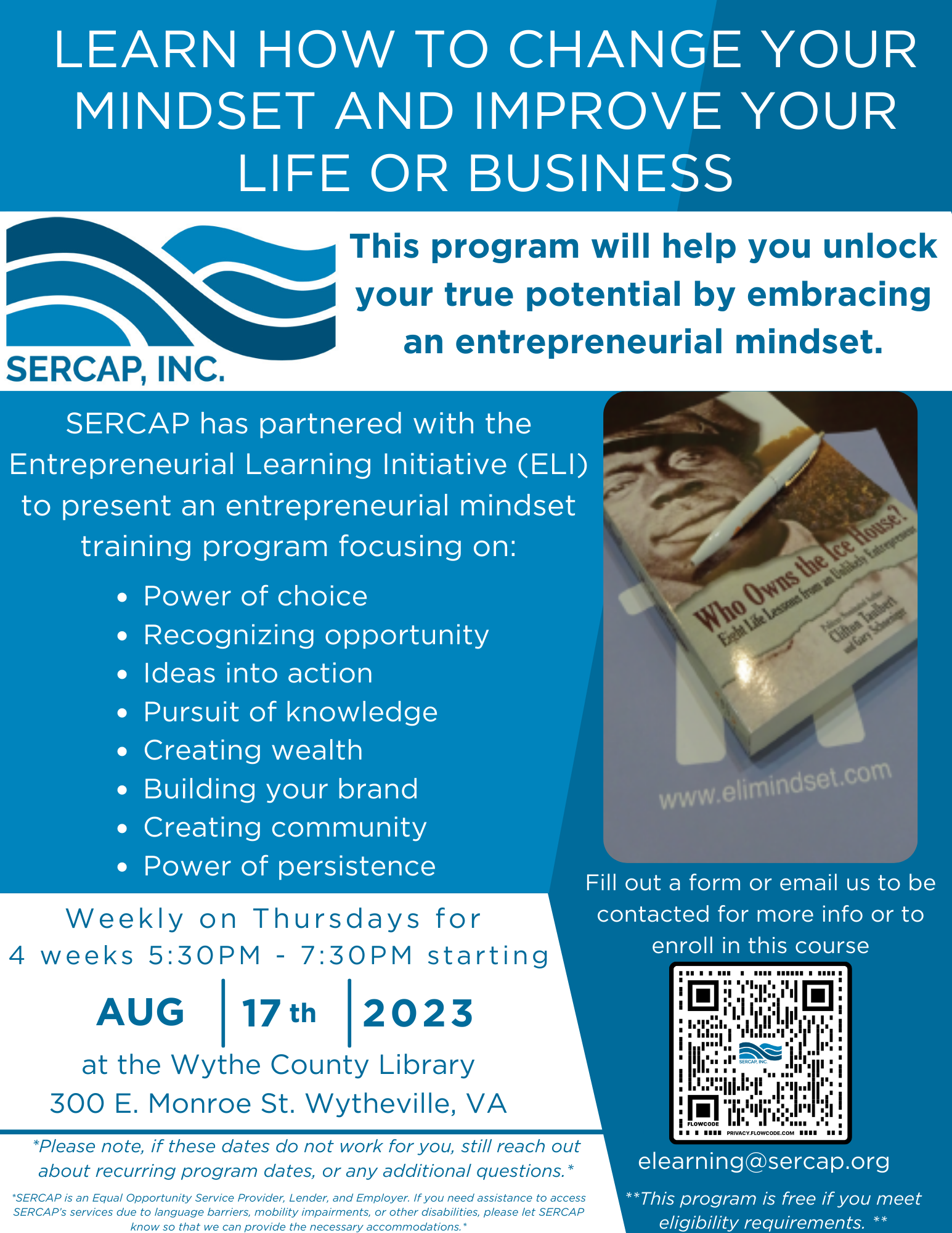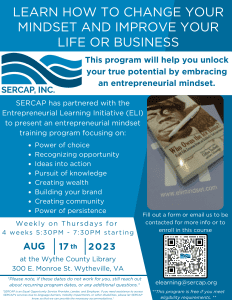 Are you interested in learning what makes unlikely
entrepreneurs successful? Do you have a desire to
change your mindset and improve your life?
SERCAP has partnered with the Entrepreneurial Learning Initiative (ELI) to
present SERCAP's ELI Program, an entrepreneurial mindset training program
designed with you in mind. Work at your own pace, get training and
practice developing an entrepreneurial mindset, and gain a community
dedicated to your success.
SERCAP's ELI Program uses the Ice House curriculum, which covers a variety
of concepts, including:
» Power of Choice
» Recognizing Opportunity
» Ideas into Action
» Pursuit of Knowledge
» Creating Wealth
» Building your Brand
» Creating Community
» Power of Persistence
SERCAP is an Equal Opportunity Service Provider, Lender, and Employer. If
you need assistance to access SERCAP's services due to language barriers,
mobility impairments, or other disabilities, please let SERCAP know so that
we can provide the necessary accommodations.