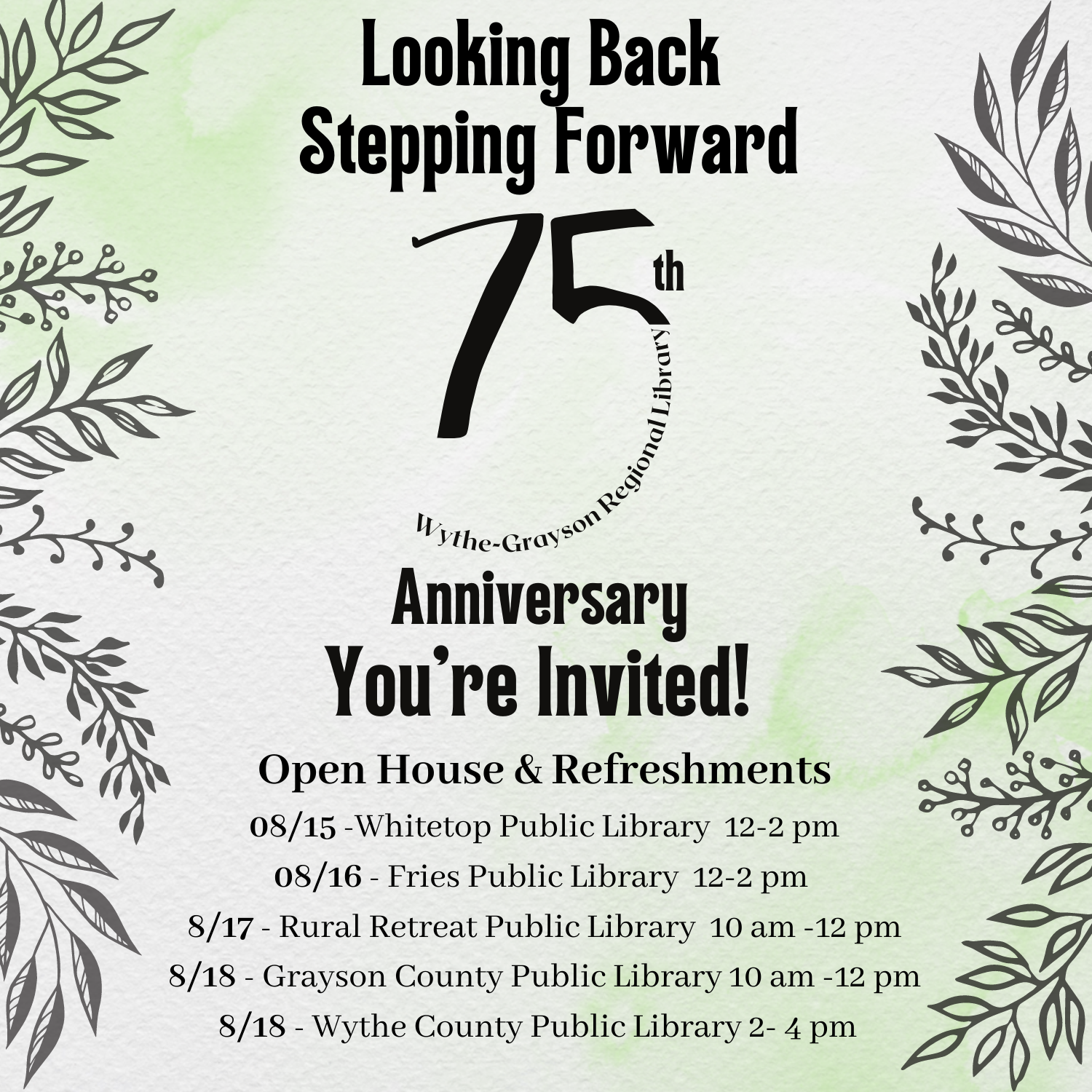 We are excited to announce the 75th Anniversary of the Wythe-Grayson Regional Library and we are celebrating this momentous occasion with the theme: "Looking Back, Stepping Forward." Since the library's inception, we have remained committed to serving our community and providing a gateway to knowledge, information, and inspiration. Join us as we commemorate this remarkable milestone with a series of Open House celebrations! 
The celebrations will take place on the following dates and locations: 
August 15, 12:00 PM to 2:00 PM – Whitetop Public Library
August 16, 12:00 PM to 2:00 PM – Fries Public Library
August 17, 10:00 AM to 12:00 PM – Rural Retreat Library 
August 18, 10:00 AM to 12:00 PM – Grayson County Public Library
August 18, 2:00 PM to 4:00 PM – Wythe County Public Library
Each Open House event will have complimentary refreshments to savor as we come together to celebrate.